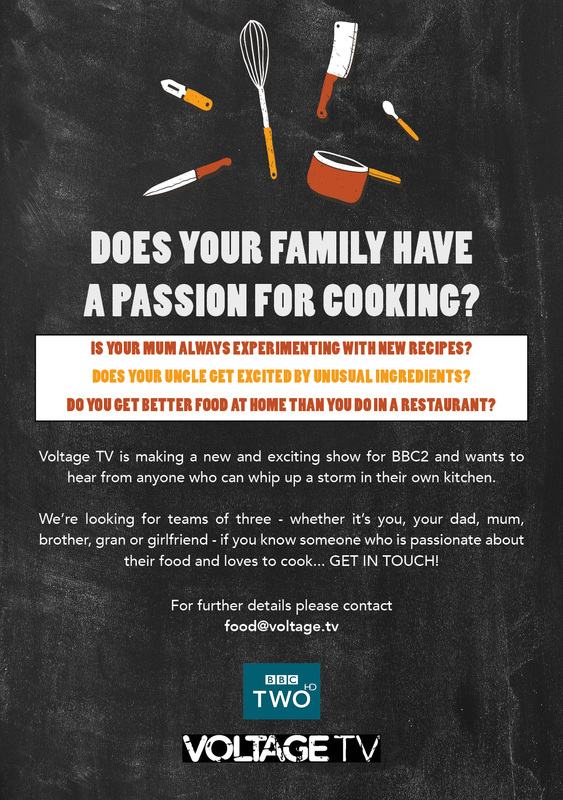 BBC2 is currently looking across the UK for talented and versatile amateur cooks, who are competing in family teams.
The programme is filming between the end of this year and early 2017, with 16 teams showcasing their culinary skills. The families will cook in their own homes for some of the rounds, while in others the teams will be tackling challenges to come up with dishes in a filming location kitchen.
Confident cooks will need to enter as part of a team along with two other members of their family, which can also include partners as well as relatives. To keep the contest fair, they unfortunately cannot accept those who are qualified chefs or make the main part of their income from their cooking.Although they do not have a lower age limit, any young people will need to be very hands on rather than just allocated things like prep – so realistically this may be young teens and up.
Entrants can complete a simple form online at
http://bit.ly/2avywNV
or alternatively the same form will be sent automatically to those who email
food@voltage.tv
Applications will close in October so the sooner keen cooks get in contact the better.